News & Events
Release Announcement and Reviews of Bobby's new release "Timeless"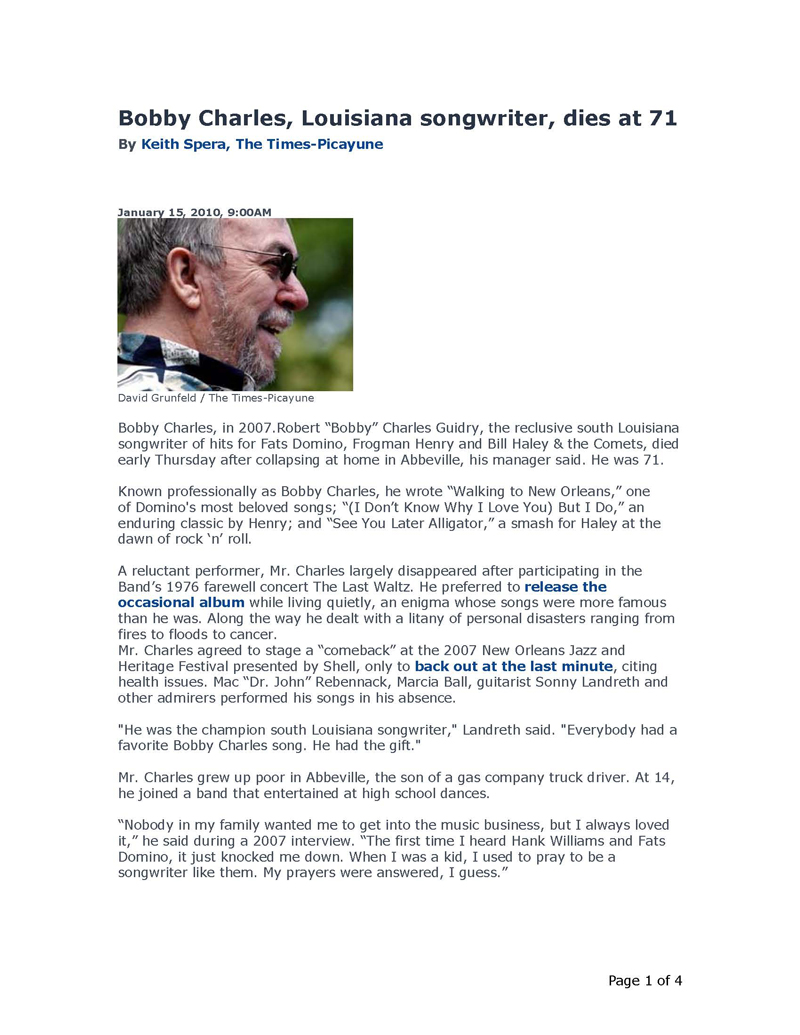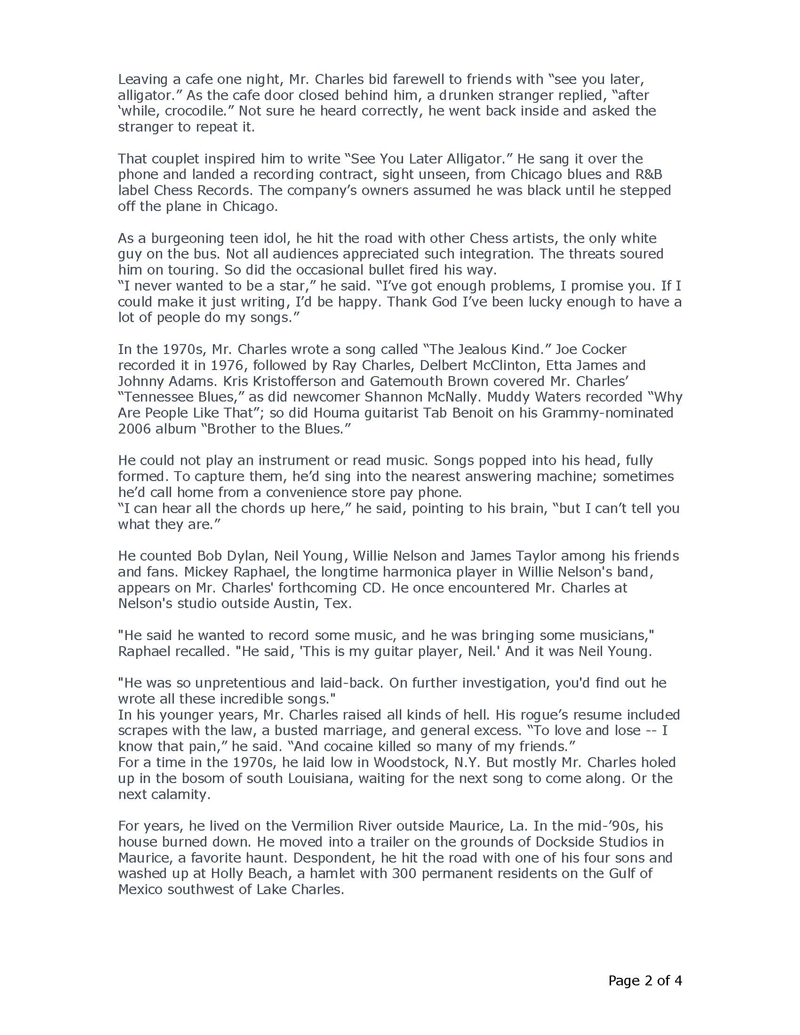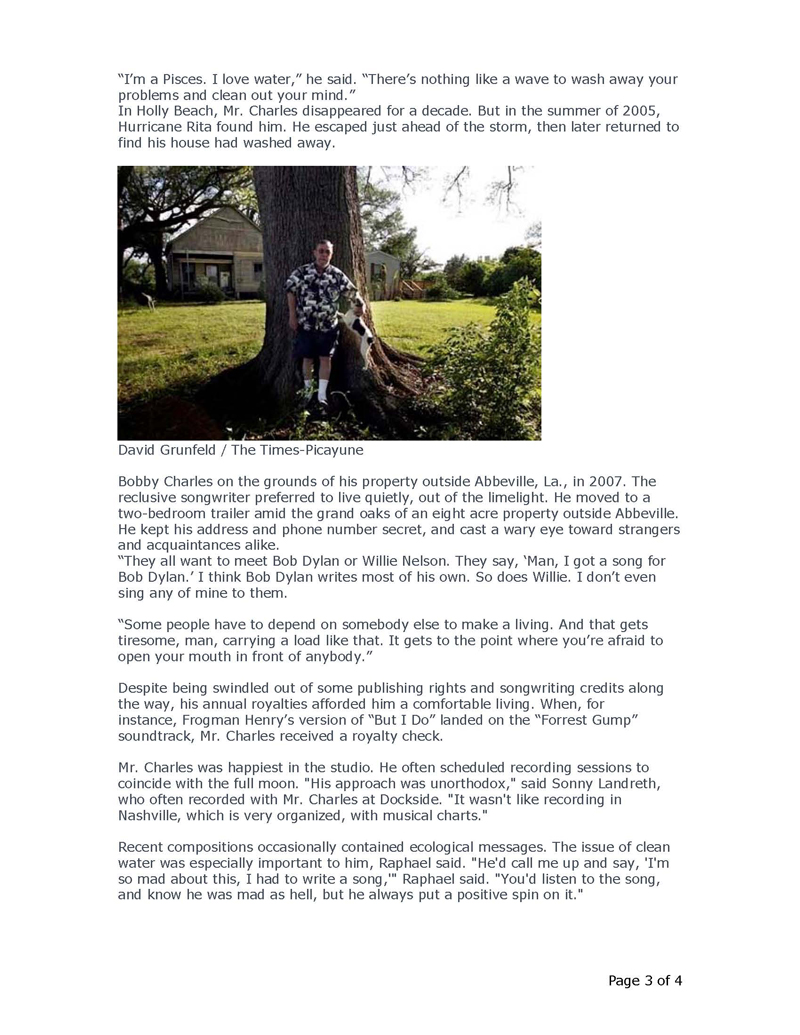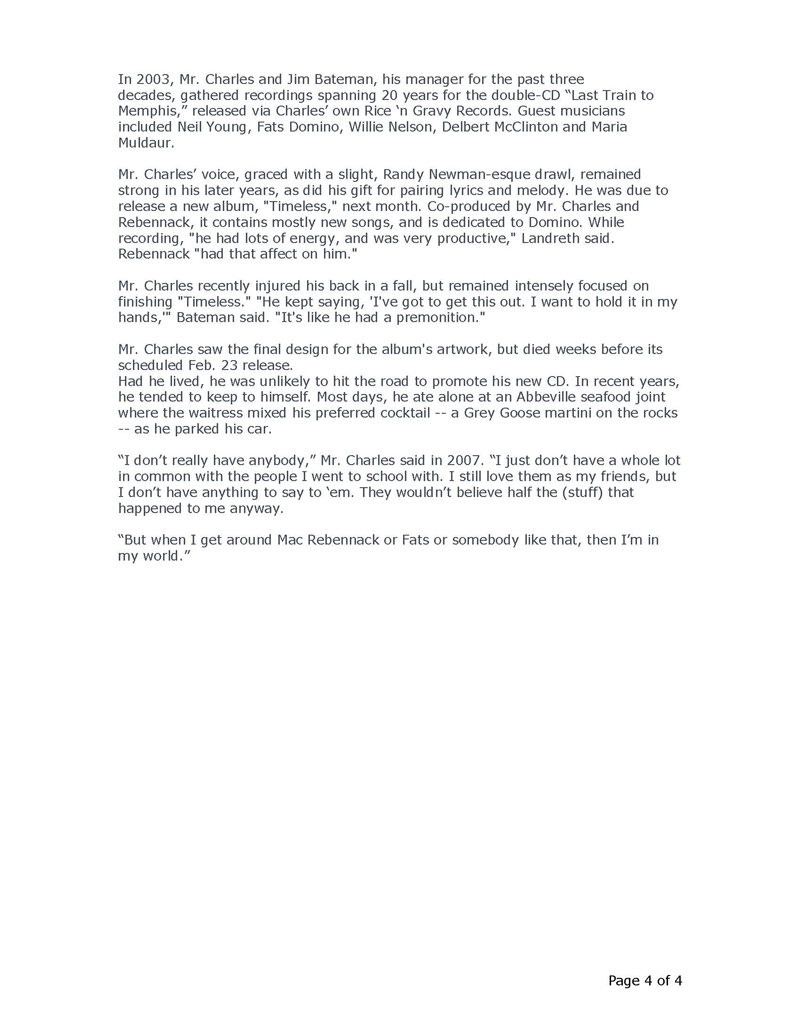 /Click on the Box to go to Sonic Boomers Album of the Week
Johnny Cash's American VI: Ain't No Grave Among New Releases
February 23, 2010
Johnny Cash's American VI: Ain't No Grave, comprised of his final recordings, was released Tuesday (Feb. 23) by American Recordings/Lost Highway. The collection includes his versions of Sheryl Crow's "Redemption Day" and Kris Kristofferson's "For the Good Times." Other new releases include David Broza's Night Dawn: The Unpublished Poetry of Townes Van Zandt (S-Curve), Bobby Charles' Timeless (Rice 'n' Gravy), Deadstring Brothers' São Paulo (Bloodshot), Joy Kills Sorrow's Darkness Sure Becomes This City (Signature Sounds), Will Kimbrough's Wings (Daphne), Marley's Ghost Ghost Town (Sage Arts), Carrie Newcomer's Before and After (Rounder) and Butch Walker's I Liked It Better When You Had No Heart (One Haven).